Hold on, lemme clear these tumbleweeds off this desert that is my blog: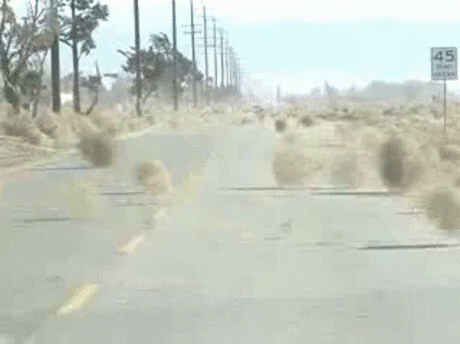 So, hey! How ya been? Last time we chatted, I was still ten days out from quitting my job. All the stuff since then. Said my goodbyes to work and to Colorado, trekked across the country in a U-Haul. Saw some absosmurfly hilarious stuff along the way. (I'm looking at you pseudo-Ruff Ryders with no DMX, drinking chardonnay.) Tons of lightning bugs in Kansas. Crazy rainstorms. Billboards with zombie Jesus. More than a normal amount of dead armadillos. Unrecognizable road kill. And HUGE, like YUUUGE (and yes, I'm using that for a reason) confederate flags. (See what I did there?)
We're all settled in now and have made our first trip to Busch Gardens, which, of course, was oh so important for me since I have an adrenaline problem. After packing up the whole house in Colorado, and having to switch the plan like three times, needless to say, exhaustion was present. We hired some guys to do the unpacking on this side. Or, at least to bring the stuff into the house and bring the heavy stuff upstairs. Yes, I was thrilled to not have to deal with that mess. With two U-Boxes, we had those suckers unpacked in less than a day. Our new neighbors were stunned that we had them out of the way so quickly, not that they were in anyone's way. We're still not quite in "season" yet, so half of our neighborhood isn't here. That's the Florida life. Six months of too many people and six months of no waiting in line for anything.
It hasn't been all fun and games though. Along the way, I did some studying, got kinda nervous, nailed it anyway, aaaaaaaaannnnnndddd:
Yup, licensed Realtor down here in Florida. Of course, a nod to the Club Med days since so much of real estate is shaking hands and kissing babies for which no other job could have prepared me better. Now, let's not get it twisted, there is SO MUCH knowledge to ingest. Like, my calendar is starting to look like I'm a college student. I have/have had ten classes to take that are mandatory. I've gotten two under my belt and the majority of the others scheduled. And pshhhh, let's not even talk about the other training that I'm doing. Every day I'm learning something new. All the while, I'm turning into a networking machine. Hey, hi, how ya doin? What do you do? Oh great! That's cool. Me? I'm a Realtor. Keep me in mind if you are gonna buy or sell and hey, tell a friend. I might already be able to build a castle with business cards. It's madness and I love it! So, you know, hey, if you're gonna buy or sell down here in Sarasota or Manatee counties, or have friends or family who are, see that pic above and share the love. 😉
Along with this new career path has come some crazy drive. And outta control dreams. For the last couple of weeks, my brain has just refused to turn off. I've been looking at my REM sleep on my Fitbit, and yeah, there's a lot of it. Some dreams from when I was younger resurfaced. My dad has shown up twice. Old friends have made appearances. I think only one true nightmare, fortunately.
Sidebar on nightmares: By no means am I a strong swimmer. Like, I likely won't drown if I get thrown in a pool (which has happened because, well, I'm a smartass), but I don't swim for pleasure and doubt I would last long in open water. So, I have a healthy fear of water, except when I'm drinking which is the worst time to be comfortable, but that's not what this sidebar is about. As a kid, I had a few fears. World War III was pretty high up there since I grew up under the watch of Reagan SMASH! Fire and our house burning down was another, possibly because an elder relative died in a house fire. Tornadoes because those shits are just scary! Flushing other people's toilets, simply because I was an odd child. And drowning. Of course, the recurring nightmare was about drowning in an overflowing toilet. And always in the private school I went to through fourth grade. Yes, it's impossible as the bathroom was far from having any sort of seal that would allow that much water to accumulate, but as I said, I was an odd child.
Even with my brain refusing to rest, my body still is, thankfully. But I'm about to put it to the test. My morning schedule has been filled with ALL the things. Today it had ten. I think that next Monday I will get to all ten. Today I only made 80%. Considering I had one of those previously mentioned mandatory classes that lasted 3 hours plus a networking lunch for another hour and a half, plus it took me like 9 hours to make dinner (ok, not 9 hours, but I would never make it on any tv show that involved making a dish in 30 minutes), I'm happy to get 8 of 10 done.
One of the 10 for today was to write. This one is important. I used to contribute to this bloggy all the time and I've fallen off time and again. But perhaps if I put pen to paper, or fingers to keyboard as the case may be, I'll be able to empty out the brain a little bit and have some more chilled out sleep. Fingers crossed, y'all. Fingers crossed.
That's all I've got for today. Check back tomorrow to see if I make it two in a row. I'm pulling for me, are you? Leave a comment. I like those. They're encouraging. Even if you tell me I ramble, that's cool cuz it's true. Tell me something you wanna hear about. Give me a topic to write you a story. I'm down. Til then!